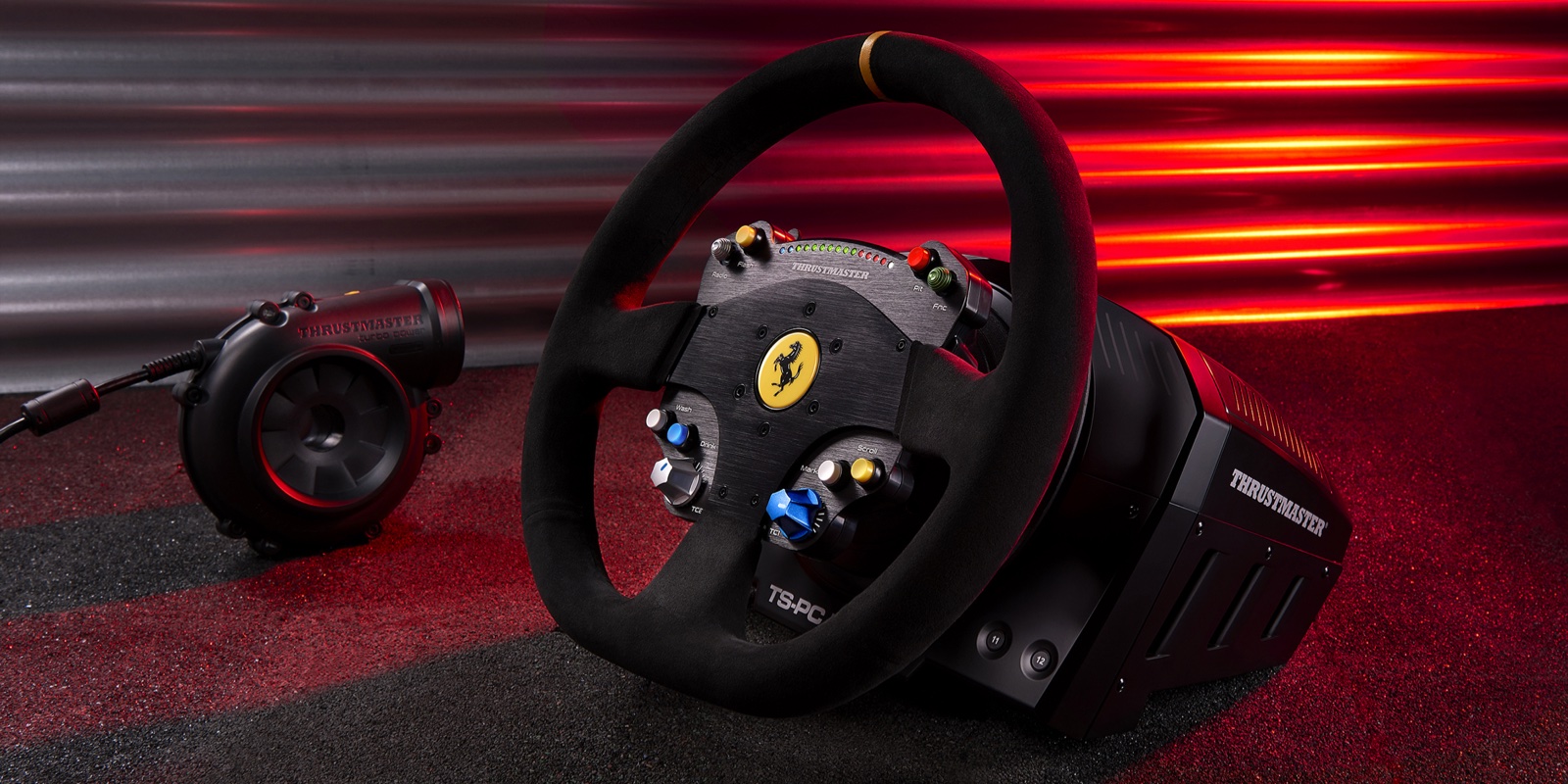 When it comes to purchasing your sim racing hardware, it can be tricky to find the balance between cost and quality. With a plethora of brands all saying that they provide the most realistic experience, it's fully understandable why so many people feel overwhelmed - the last thing you want to do is make a purchase of hardware that becomes either redundant through improper use or through lack of use when the next generation of hardware would come out.
Fortunately for yourself though - generally speaking - we've bundled the various elements of a setup (wheel, wheelbase, pedals, cockpit, PC and screen) into 4 distinct categories:
Entry Level – Geared towards keeping costs down, this setup will provide you with the essentials to learn the basics.
Casual – Leaning towards the sweet spot of quality and price, this setup will appease your appetite for creating a solid user experience.
Professional – For those who have a competitive mentality and want to ensure they're with the latest competition-grade equipment, this setup is at a higher price point but will retain its value for some time, allowing you to have the confidence in your gear.
Money-No-Object – Pulling from the widest range of suppliers, this bracket features the newest and most sophisticated equipment. Perfect for commercial venues or those who wish to replicate racing as close as possible.
In terms of a brand of choice, we are strong advocates of Thrustmaster - The brand itself is one of the oldest in the Sim Racing Market, with over 30 years of experience. The DNA of Thrustmaster symbolized by "Passion, Quality and Innovation" certainly values you'd hope to find in a wheel - but what does this mean to you and me? Here are some key points around why you may look to shop towards Thrustmaster.
Thrustmaster has a fully modular ecosystem. This means that each element of a Thrustmaster setup , whether that be; Pedals, Wheels, Rims etc. are all usable on each product - This is a crucial element to consider when you look to purchase new components as it will both work with your current setup and/or you can sell your old kit knowing it's fully compatible.
Thrustmaster has an active interest in the Sim Racing Market - with their presence at GT Sport World Championships, SRO Esports and other high profile series, they build a large amount of their future development around the very market they serve. Whilst this might seem somewhat obvious, compared to their competitors Thrustmaster are very much interested in making sure the latest products will be ones of use to you, not ones that are purely their to sell.
Their products are some of the most cost-effective compared to their competitors. With their 30 years in Sim Racing comes a great understanding of the price and budget for many sim racers. As you will see from our guide above, not everybody has an unlimited budget to spend on racing - after all, many of us are in this for different reasons. Thrustmaster has responded to this request from the customer and as a result, you can now purchase a wheel and pedal set well within reasonable budgets, without having to spend a large amount of your hard-earned cash to see if you enjoy sim racing.