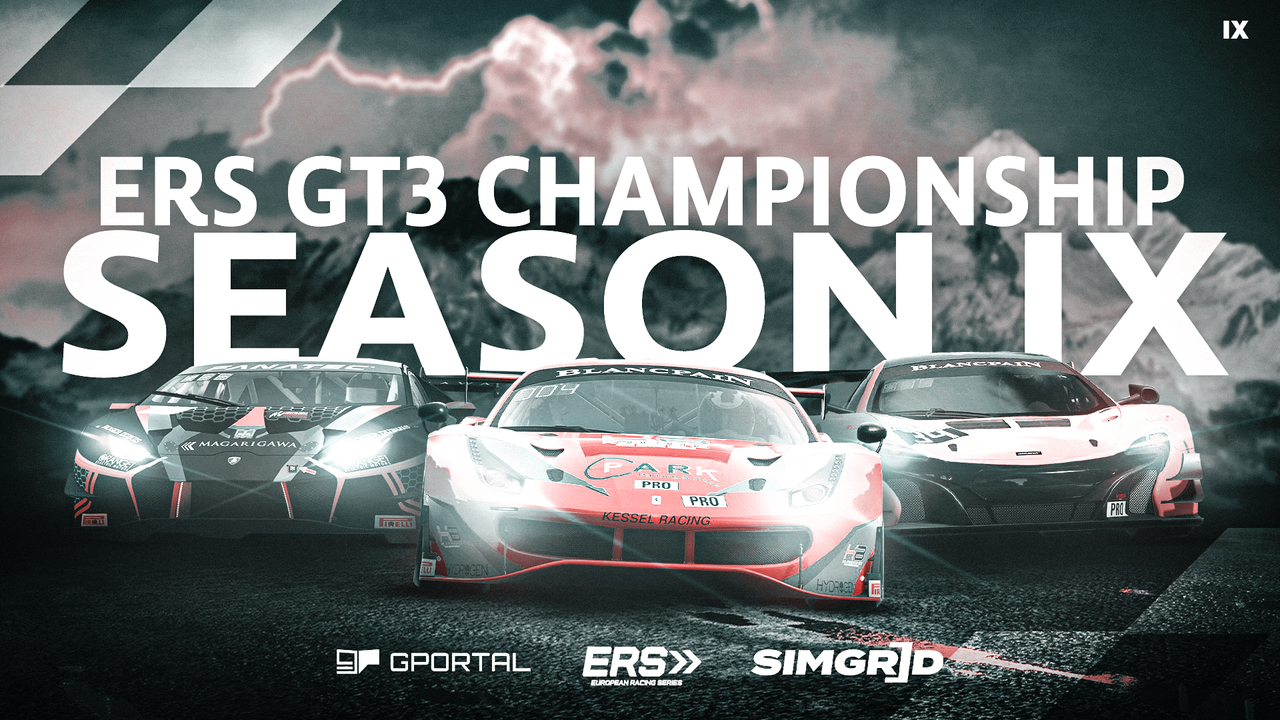 ERS GT3 Championship Season IX OVERVIEW
The ERS GT3 Championship Season IX will be held from October to December around 7 tracks across the globe.
To be able to provide high quality broadcasting, stewarding, prizes and much more, there will be a small entry fee of 10€ We will offer live commentary, live stewarding, a live leaderboard + TT Leaderboard + manufacturer and team standings.
Previous Broadcast: YouTube
Entry fees will now have to be paid only via PayPal and bank transfer for the time being. Other payment methods are also allowed just dm an Admin on our discord.
RACE DAY TIMETABLE
Practice - 19:00 CET (60Min)
Qualifying - 20:00 CET (15Min)
Race Start - 20:15 CET (65Min)
Double Points awarded for the last race. Rounds 2 and 4 include a 30 minute sprint race determining the starting order for the main race. Rounds 2 and 4 have only got a 10 minute Qualifying session.
PRIZES
1st Place - 50€
2nd Place - 30€
3rd Place - 20€
P1-P6 receive Free entry to next season.
PIT STOPS There will be 1 pit stop mandatory in each race, which will require a tyre change inside a 20 minute pit window. STEWARDING The races will be live stewarded by our steward team. Drivers will have 24h after the race to submit incidents that might not have been noted by the live stewards..
We are offering our drivers a live timing leaderboard: PitWall
PRACTICE SERVERS
Type in ERS Practice Server and you'll find all available Practice Servers.
Password for all is "ERSPractice"
CUSTOM LIVERIES The use of custom liveries made outside of the game is permitted in this league but please bear in mind that they are not officially supported by the game developers and their use can induce significant lag for the user. The Races will be live streamed on our Twitch and custom liveries can be shared in a dedicated channel on discord for the stream broadcaster to run. Custom Liveries MUST also have the ERS logo on the car. Custom liveries must be posted in our liveries channel on our discord! Any politically charged or potentially offensive material on a custom livery will see that driver banned from the league.
Thanks for reading, ERS Admin Team